Building a successful career in travel and tourism is an exciting journey filled with opportunities to explore the world, connect with people from diverse cultures, and create unforgettable experiences. This dynamic industry offers a range of roles, from planning travel itineraries to managing destinations and promoting tourism. To thrive in this field, a combination of industry knowledge, practical experience, specialized skills, networking, and a genuine passion for travel is essential. By following a strategic path and staying adaptable to industry trends, you can pave the way for a fulfilling and prosperous career in travel and tourism. Here are some steps you can take to pave the way for a successful career in this industry: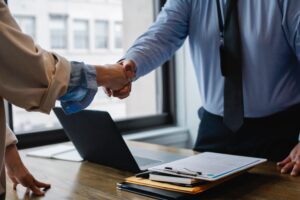 1. Gain relevant education and training:
Start by pursuing a formal education in travel and tourism or related fields such as hospitality management, business administration, or marketing. Look for reputable institutions or programs that offer courses or degrees tailored to the travel and tourism industry. Some travel and tourism courses also offer internships. Career based on these internships and training is as follows:• Convention and event planner
• Travel Agent
• Travel coordinators
2. Gain practical experience:
Seek practical experience in the travel and tourism sector through:
• Internships
• Part-time jobs
• Volunteer work
Look for opportunities with travel agencies, hotels, resorts, airlines, or event management companies to gain hands-on experience in various
facets of the industry. This first-hand experience will provide valuable insights into the operations and dynamics of the field.
3. Develop specialized skills:
Identify specific areas within the travel and tourism industry that interest you and develop skills related to those areas. This could include:
• Customer service
• Sales and marketing
• Event planning
• Tour guiding
• Destination management
• Digital marketing
Acquiring additional certifications or specialized training programs can enhance your expertise and make you more competitive.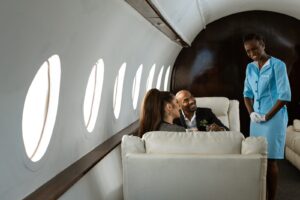 4. Seek professional growth opportunities:
Seeking professional growth opportunities involves actively pursuing avenues to expand one's skills, knowledge, and experiences in order to advance their career. This includes embracing new challenges, seeking guidance from mentors, and considering advanced education or
certifications to enhance qualifications and create new career prospects.
 Embrace new challenges: Explore opportunities to work in different departments or roles.
Seek mentors or coaches: Find experienced professionals who can provide guidance and support.
Consider advanced degrees or certifications: Pursue further education to expand knowledge in a specific field.
Expand career prospects: Actively seeking growth opportunities creates new avenues for advancement.
5. Stay updated on industry trends:
In the fast-paced travel and tourism industry, it is essential to remain informed about the latest trends, technological advancements, and consumer preferences. Stay connected by subscribing to industry publications, following relevant blogs and social media accounts, attending conferences, and joining professional associations. By staying up to date, you can adapt to changing market demands and position yourself as a knowledgeable professional in the field.
6. Build network and connections:
Networking is vital in the travel and tourism industry. Attend industry events, join professional organizations, and engage with industry professionals both online and offline. Building relationships can lead to job opportunities, partnerships, and mentorship that can accelerate your career growth.
7. Embrace technology:
Embracing technology is essential within the travel and tourism sector, as it holds a prominent position. It is crucial to remain informed about the latest advancements in digital tools, online booking platforms, and travel management systems. By cultivating expertise in digital marketing, social media management, and data analytics, individuals can effectively promote and administer travel experiences, staying relevant in the field.
8. Gain cultural competency:
Developing cultural competency is crucial in the travel and tourism industry, where frequent interactions with individuals from various backgrounds and cultures are common. By acquiring language skills and cultural awareness, you can greatly improve your career opportunities, particularly if your aspirations lie in working with international tourism or a diverse client base.
9. Be adaptable and open to change:
Embrace adaptability and openness to change in the travel and tourism industry, as it is influenced by various external factors such as economic fluctuations, political changes, and global crises. Demonstrating adaptability, flexibility, and an openness to change enables you to
effectively navigate challenges and capitalize on emerging opportunities.
10. Show enthusiasm and a passion for travel:
Finally, demonstrate your genuine passion for travel and tourism. Highlight your enthusiasm and passion for travel as it is highly valued by employers in the travel and tourism industry. Employers seek candidates who are enthusiastic, customer-oriented and possess a genuine appreciation for the industry. Showcasing your passion in interviews, cover letters, and overall professional conduct can make a positive
impression and set you apart from other candidates.
In conclusion, building a successful career in the travel and tourism industry requires a combination of time, effort, and strategic actions. By consistently investing in your professional development, expanding your network, and seizing opportunities for growth, you can position yourself for long-term success. Remember to remain dedicated and persevere through challenges, as the journey towards a fulfilling and prosperous career may have its ups and downs. With the right mindset and a commitment to continuous improvement, you have the potential to create a rewarding and prosperous career in the dynamic world of travel and tourism.