Digital marketing is a crucial career option in the field of travel and tourism. The demand for knowledgeable digital marketers has increased quickly as more and more travelers utilize the internet to plan their journeys. These professionals advertise travel destinations, hotels, tours, and experiences online using techniques including social media, search engines, emails, and content development. They may better understand what their customers want and adjust their marketing tactics to increase bookings and revenue by using data analytics. Internet marketing for travel and tourism is an exciting subject with lots of possibilities for fresh concepts and innovation because the internet world
is constantly evolving. It's a fantastic option for you if you enjoy both marketing and travel.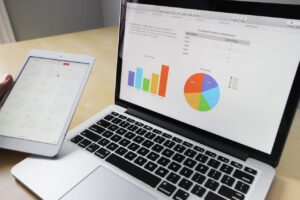 What is the need for Digital Marketing in the Travel and Tourism Industry:
• Global Reach and Visibility:
Through digital marketing, travel, and tourism businesses may connect with a significant global audience. Using internet platforms, social media, and search engines, they may promote their services to potential tourists all over the world, increasing exposure and attracting a larger customer.
• Real-time Interaction and consumer Engagement:
Digital marketing enables direct and quick consumer communication. Travelers may communicate with businesses in real-time, have their
issues and concerns addressed, and develop strong bonds that foster loyalty and trust.
• Cost-effective Advertising:
Digital marketing provides more cost-effective solutions when compared to conventional advertising techniques. A variety of Internet advertising strategies are available to businesses, including pay-per-click (PPC) campaigns, where they only pay when a user clicks on their
advertisement, ensuring a higher return on investment (ROI).
• Adapting to Changing Consumer Behaviour:
Businesses must adjust to this changing consumer behavior as more and more people rely on digital platforms to organize their trips. Travel and tourism businesses may stay competitive in the market, exceed clientexpectations, and stay relevant by embracing digital marketing.
Digital Marketing Careers in Travel:
A career in digital marketing may offer a variety of options along with duties within the travel and tourism industry. Consider some of these specific job options:
1. SEO Specialist:
As an SEO professional, it is your duty to properly optimize the travel agency's website with the objective to improve its ranking on search engine results pages. To boost organic traffic and transparency, you'll emphasize keyword research, on-page optimization, link building, and
other SEO methods.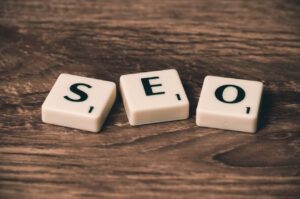 2. Social Media Manager:
In this capacity, you will be accountable for managing the tourism agency's social media activity. You'll generate engaging content, interact with consumers, conduct social media initiatives, and utilize statistical tools to evaluate the progress of your initiatives.
3. E-commerce Manager:
In the travel and tourism sector, e-commerce managers optimize and improve the online booking process. They work to enhance user
experience and conversion rate on the website.
4. Digital Marketing Manager:
In the travel and tourism industry, your job responsibilities as a digital marketing manager will include developing and carrying out an online
marketing strategy. You'll manage numerous digital channels, including email marketing, content marketing, social media, PPC, SEO, and more. Increasing brand recognition, driving website traffic, and ultimately turning leads into consumers are your objectives.
5. Pay-per-click Expert:
Pay-per-click (PPC) advertising is crucial for directing targeted visitors to certain travel offers or locations. As a PPC expert, you will manage marketing campaigns on websites like Google Ads and social media, properly allocating resources, and maximizing conversions.
6. Content Marketing professional:
The tourism business depends heavily on content, and as a content marketing professional, you'll produce interesting and educational
material like blogs, articles, videos, and infographics. Your goal will be to draw in and hold the attention of prospective customers so that they will pick the company's products or locations.
7. Digital Marketing Strategist:
You'll be accountable for creating complete digital marketing strategies that are compatible with the targets of the organization. Researching rival companies, assessing industry trends, and spotting fresh ventures are all part of this profession.
How to Properly Do Digital Marketing in Travel and Tourism Industry:
To attract new clients and maintain their attention, it is very important to effectively implement digital marketing in the travel and tourism industry. Digital Marketing helps a lot to promote bookings and reservations. Here are some essential steps that you should follow:
1. Create a responsive website:
Creating a website is the most important step of digital marketing. Nowadays majority of the people use smartphones and tablets. It becomes very necessary to create a responsive website so that travelers can easily book their trips and conduct research through smartphones.
2. Search Engine Optimization:
Implementing SEO-recommended practices is crucial for raising your website's rating in search engine results. Optimize your content, use meta tags and relevant keywords to rank your website. Whenever customers search for related terms SEO will help customer to find your travel services.
3. Online Booking and Payment:
Simplify the reservation process by offering secure online reservation choices. Make sure the booking procedure is simple and easy to use.
4. Reviews of Customer:
Any firm should value customer reviews since they have an impact on other consumers. Encourage your consumers to share their vacation
stories through images, videos, and reviews to give your marketing campaigns more authenticity.
5. Create Engaging Content:
Create compelling material that appeals to your target audience and is of excellent quality. Feature your travel places and experiences in blog entries, articles, films, and infographics. To establish your brand as an industry authority, share insightful and useful travel advice.
6. Customer Support:
Through a variety of platforms, such as live chat, social media, and email, offer first-rate customer service. To foster client loyalty and trust, promptly respond to questions and concerns.
7. Data Analytics:
Use analytics tools to make sure the effectiveness of your digital marketing activities. Analyse website traffic, conversion rates, and engagement metrics to identify areas that should be improved before making data-driven decisions.
Remember that the travel and tourism sector has become extremely competitive, and that accomplishment in digital marketing requires constant efforts and innovative thinking. Keep up with the latest and most recent trends, technology, and customer needs to establish an effective online presence for your company and attract fresh customers.