Working for a travel agency involves various roles and responsibilities that can vary depending on the specific position and the size of the agency. Here are some common roles and responsibilities associated with working in a travel agency: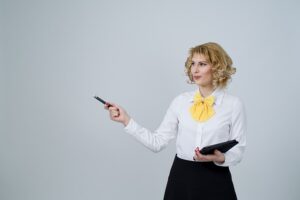 1.  Travel Agent/Consultant:
Assisting clients in planning and booking their travel arrangements, such as flights, accommodations, car rentals, and activities.
Researching and recommending travel destinations, itineraries, and packages based on clients' preferences, budgets, and needs.
Negotiating with suppliers to obtain the best prices and deals for clients.
Managing reservations and ensuring accurate documentation of travel arrangements.
Handling customer inquiries, changes, and cancellations and resolving any issues or concerns during the travel process.
Staying updated with industry trends, travel regulations, and visa requirements to provide accurate information to clients.
 2.  Sales and Marketing:
Promoting the agency's services and travel products through various marketing channels.
Developing and maintaining relationships with corporate clients, travel partners, and suppliers.
Creating and implementing marketing strategies to attract new clients and increase sales.
Analyzing market trends, customer preferences, and competitor activities.
 3.  Operations and Administration:
Managing travel-related documentation, including passports, visas, insurance, and travel vouchers.
Coordinating with airlines, hotels, and suppliers to ensure smooth travel arrangements.
Handling financial transactions, such as processing payments and issuing invoices.
Maintaining accurate records of bookings, client information, and financial transactions.
4.  Tour Operator/Coordinator:
Designing tour packages and creating itineraries.
Liaising with local tour operators, guides, and transportation companies.
Organizing and coordinating group tours, including transportation, accommodations, meals, and activities.
Providing on-site support and assistance to clients during the tour.
Managing changes and finding solutions to issues that may arise during the tour.
It's important to note that these roles and responsibilities can vary based on the travel agency's specialization and the level of seniority or specialization within the agency.